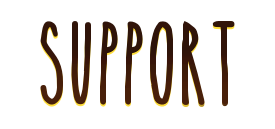 If you're looking for some Staxel related support then you've come to the right place! This page lists all the different ways you resolve your issue or get support from us.
The
troubleshooting section
of our wiki has a lot of common issues and their fixes listed. The best place to start is give that list a look over and see if your problem works there. It can be viewed here
Our
F.A.Q Page
answers a lot of frequently asked questions. Give the frequently asked questions a look over to see if your problem and it's solution is listed there.
We have a
support section
on our
forums
. You can create a post of your issue there and either a developer or community member will help you out.