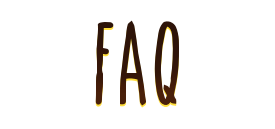 This is our F.A.Q page, we will continually update it with the most frequently asked questions.
Q: IS STAXEL MULTIPLAYER?
Yes! You can play Staxel single player or online with friends!
Q: WHEN IS STAXEL COMING OUT?
We're aiming for a late 2017 Steam release. (This might change though!)
Q: WHERE CAN I LEARN MORE ABOUT THE TEAM BEHIND STAXEL?
You can check out our
team page
for the most up-to-date information on the development team.
Q: IS THERE SOME KIND OF SUPPORT SECTION? I NEED HELP!
Yes, you can check out our
troubleshooting section
on the
wiki
, post a thread in the support section on our forums asking for help from our community members and/or devs, or you can email us directly at team@playstaxel.com.
Q: CAN I REQUEST A PRESS COPY OF STAXEL?
Sure, you can apply for a press copy
here
. You can also send us an email at press@playstaxel.com.
Q: CAN I MAKE YOUTUBE VIDEOS OF STAXEL?
Go for it! We're okay with you monetizing your own videos that include gameplay or reference the game. If the video isn't about Staxel, but includes media from the game, such as the theme song, please reference it in the video description.
Q: I BOUGHT STAXEL BUT LOST THE DOWNLOAD LINK, HOW CAN I REDOWNLOAD IT?
Q: IS THERE SOME KIND OF PRESS KIT I CAN CHECK OUT?
Q: I'D LIKE TO FOLLOW STAXEL'S DEVELOPMENT, WHAT'S THE BEST WAY TO DO THAT?
Listed below are some of the ways you can follow the development:
Q: I bought Staxel from your site but I'd like a refund.
Q: I'd like to mail you something, is that possible?
Yes! You can send your mail to:

Plukit B.V.
Postbus 247
9300 AE RODEN
The Netherlands